Are you looking for a low-stress, low-energy way to raise funds for your school or organization? 
Crack'd Toffee can help!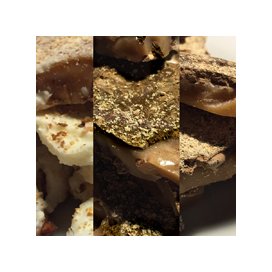 A Crack'd Toffee fundraiser is simple:

We give you a unique code for your non-profit organization.  Your only responsibility is to share that code with your members along with our website address. You can distribute flyers, use social media, include it in your organization's newsletter, announce it at meetings or any other way you feel will draw attention.




Then you sit back while we do the rest!



Crack'd Toffee will process the orders through our website, ship them directly to your members and, at the end of your fundraiser, we will send you a check for 20% of every order (before tax and shipping) placed using your organization's unique code.
There is no minimum to order and you do not need to worry about taking delivery of a group order and distributing it yourself.  We will ship directly to your members who order.
We do require that your organization be a non-profit organization and that you provide us with a single point of contact with whom we may communicate by phone/email.  We also need a start and end date for your fundraising campaign.
If you are interested in setting up a fundraiser for your organization, please contact us to set-up the details.  We look forward to working with you.